The Know Before Your Owe mortgage rule took effect on October 3rd with the intent of bringing clarity to consumers. We are concerned about delays, but good counsel and planning, in addition to the flexibilities built into the rule, should prevent the need to extend a closing timeline.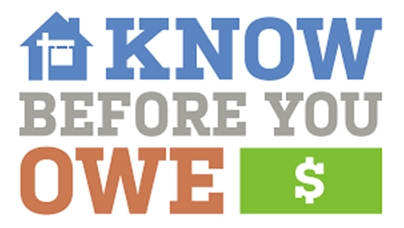 The Know Before Your Owe mortgage rule is five years in the making and prompted by the 2010 Dodd-Frank financial law. This new rule is designed to help consumers understand their loan options, shop for the mortgage that's best for them, and avoid costly surprises at the closing table. It requires lenders to give consumers new, simpler forms describing their mortgage and mortgage terms. It also requires lenders to deliver the terms at least three business days before closing, in order to ensure a customer has time to fully understand their financial commitment before signing the closing documents. The new rule is designed to allow for ordinary changes, ones that do not change the basic terms of the real estate transaction, to occur without requiring the lender to give a consumer another three business days to review the new terms and thus delay the purchase process.
There are only three changes that would cause a consumer to earn another three business days review:
The annual percentage rate (APR) increases by more than 1/8 of a percent for fixed-rate loans or ¼ of a percent for adjustable loans. A decrease in APR will not require a new three day review if it is based on changes to interest rate or other fees.
A prepayment penalty is added, make it expensive to refinance or sell.
The basic loan product changes, such as a switch from fixed rate to adjustable interest rate or to a loan with interest-only payments.
No other changes require a new three business days review, although the lender must provide an updated disclosure at the closing meeting. This includes unexpected discovers on a walk-though, the amount of the real estate commission, taxes and utilities proration, the amount paid into escrow and typos found at the closing table.
More detailed information about the new Know Before You Owe mortgage rule is available on the Consumer Financial Protection Bureau's website: http://www.consumerfinance.gov/know-before-you-owe/.