We've all heard the horror stories: contractors who took thousands of dollars and then disappeared, home renovations that dragged on for months or work so shoddy it had to be completely redone.
These nightmare scenarios may frighten you, but if you do your homework, you can prevent yourself from being ripped off by a bad home improvement contractor.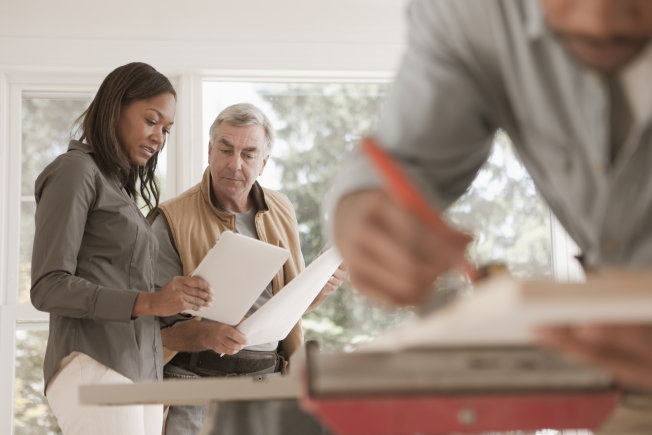 Before a contractor begins work on your home, draw up a detailed contract with the required materials, schedule of progress payments and a timeline for the job. Image from US News and World Report
Here are 12 ways to avoid home improvement rip-offs:
Beware of people who knock on your door. Good contractors rarely have to solicit business, and those who want more customers try advertising, not door-to-door solicitation. People who knock on your door are often thieves or scammers who will take your money and do a shoddy job, then disappear. Or they may even rob your house.
Avoid contractors who seek a big payment upfront. A reputable contractor will ask for 10 to 25 percent of the contract price before the job starts, then ask for progress payments as the job is completed, with the schedule detailed in the contract. The only time a big upfront payment may be legitimate is if you need a large quantity of custom materials to start.
Check licenses, references and insurance. Ask for references, proof of insurance and license documents, both contractor and business licenses. Then call to verify that everything is still current and valid. You may want to be named as an additional insured on the contractor's policy while he is working at your home. If you're interested, ask the contractor to add you to the policy and then bring you back the paperwork with you listed.
Check courthouse records for litigation. In most municipalities, the basic information is online, though you may have to pay a few dollars to read it in some municipalities. If the contractor has been sued, read the lawsuit and, if possible, contact the complaining homeowner for details.