Rutledge Properties
572 Washington Street
Wellesley, MA 02482
Email Phone: 781-235-4663 Fax: 781-237-7340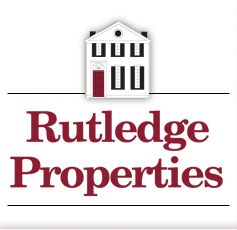 About Marcie
RUTLEDGE PROPERTIES GOLD AWARD WINNER IN SALES FOR 2012
RUTLEDGE PROPERTIES SILVER AWARD WINNER IN SALES FOR 2011
RUTLEDGE PROPERTIES BRONZE AWARD WINNER IN SALES FOR 2014

A life-long resident of the Weston/Wellesley area, Marcie began her Real Estate career in 1995. In 1996, she earned a Greater Boston Real Estate Board's "Rookie of the Year" designation. Over the years, she has earned various Rutledge Properties and Realty Guild sales awards, but what she enjoys most is persevering with the first time home buyers in multiple bid situations where the competition can be fierce, and the process requires encouragement and reassurance.
Marcie is a graduate of Skidmore College with a BA in English Literature and a minor in Marketing. She has worked at two national corporate firms - one on Wall Street and one within the real estate world - but has found her perfect niche. At Rutledge, she can blend the best of her corporate experience with a personal touch and customized approach.
Marcie currently lives in Weston.
Here Marcie shares her philosophy regarding the selling of real estate:
"Technology allows for a free flow of information that was never available before. Informational sites have flooded the market, putting the real estate industry into the daily lives and direct hands of buyers and sellers like you. These avenues will continue to diversify and become more efficient at reaching households across our country and internationally.
But I believe that real estate is so much more than technology information. It's about living real estate in the fox holes. It's about interpreting the ever-changing data. It's about discerning the difference between sustainable real estate investments versus short term design trends. It is about relationships. It is about setting goals and achieving them. It's about the logistics of a move.
I work with select Buyers and Sellers for the sheer joy of sharing this philosophy, not because I need the sale. If you want a broker who cares about your numbers, not his/her sales achievements, call/text me at 781-710-1741."
Check out Marcie's take on Zillow on our blog.
See Marcie's listings and sales on her website.